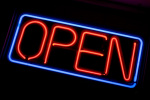 Andrei, Herb, and I are pleased to announce that registration for C++ and Beyond 2012 is now open. In fact, thanks to a technical boo-boo on my part, it's been open for a couple of days, and wasn't I surprised the other morning when people starting registering before I realized it was possible? That phenomenon "incentivised" me to finish up the C&B web pages a few days earlier than I'd planned, but the result is that everything you need to know about C&B is now accessible.  Among the most important pages are:
The essentials of C&B 2012 are as follows:
Dates are August 5-8, location is the Grove Park Inn in Asheville, North Carolina.
Attendance is limited to 120 participants.
Technical sessions focus on new material—material we've never publicly presented or published. Prospective talk sessions will be posted to the blog for advance feedback.
The Sunday evening reception

and

daily breakfasts and lunches are included.
Group registrations (3 or more people) get 10% off. Early birds (groups and individuals registering by the end of May) also get 10% off.  These discounts combine, so early bird groups get 20% off.
This year boasts more C++-focused conferences than we've seen in a long while, but C++ and Beyond remains the only event with a deliberately small-group feel, a dedication to new technical material, and a real opportunity for substantive interactions with Herb, Andrei, and me.  The three of us are committed to making it a don't-miss event for all serious C++ software developers, regardless of experience level.
We hope to see you in Asheville in August.
Scott